23 June 2023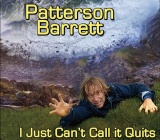 Patterson Barrett built his career of playing Americana music long before the term became in vogue. His resume reads like a who's who of roots legends, past and present, from Jerry Jeff Walker to Nanci Griffith, to Al Kooper to Jim Lauderdale, among many others. In one sense, he was pivotal in building the careers of Buddy and Julie Miller who met him when they lived in Austin, and were members of his band, Partners in Crime. Barrett is a multi-instrumentalist who shows up as sideman on many albums by Austin artists but aside from several solo albums, he generally shuns the limelight. He's back with a solo album, I Just Can't Call It Quits, ostensibly contemplating retirement, as stated in the opening twangy track, a string of modest statements mixed with the will to keep moving forward.
He proves he can uniquely interpret covers as he takes Sam and Dave's mega hit "Soul Man" into a sparse back porch guitar and harmonica (played by Doc Simons) boogie, reveling in the choruses and not sounding at all like one pondering hanging it up. Barrett doesn't have an especially distinctive vocal style but offsets that with a weathered, lived-in style characteristic of many of his fellow Texas singer- songwriters. The warm, undulating "Where Do We Go" exemplifies such. Here as well on most tracks, Barrett plays all the instruments, featuring the mandolin on the idealistic "Dream Geography," which imagines a world without borders where children of all nationalities can gather in a proverbial backyard and play universal games such as kick the can and circle game. "Who's Left to Keep the World Turning" similarly pleads for unity as Patterson plays a wide array of stringed instruments as well as keyboards.
The album takes a turn with the standout track "Longing for the Sun" where the protagonist is reaching for hope - "I'm as blue as you say, made darker by you, I can't be saved by the things you do." Yet, he escapes this morass of despair immediately with the jaunty, Cajun infused "Another Beautiful Day," imbued by accordion, fiddle and piano. The two longtime pals, Barrett and Buddy Miller, evoke the classic country Louvin Brothers sound on Buddy's "I'm Pretending," clearly a top track with Barrett's weeping pedal steel and lush instrumental accompaniment of electric piano, fiddle, and snappy drums.
These two sound as if they've been singing together for years, despite a 30-ish year hiatus. The third cover song is Juliann Banks' "Somewhere in South Austin," delving slightly into a Doug Sahm vibe with a nostalgic look at South Austin in its heyday of a couple of decades ago, boosted by fine vocal harmonies.
The acoustic ballad, "Just a Moment" expresses one of the salient themes of the album, being grateful and marching forward optimistically. With the passing of his heroes and contemporaries such as Billy Joe Shaver and Jerry Jeff Walker, it would seem that Barrett is only casually flirting with the idea of retirement, instead feeling an obligation to carry on the Texas songwriting tradition. Hopefully, that's his course.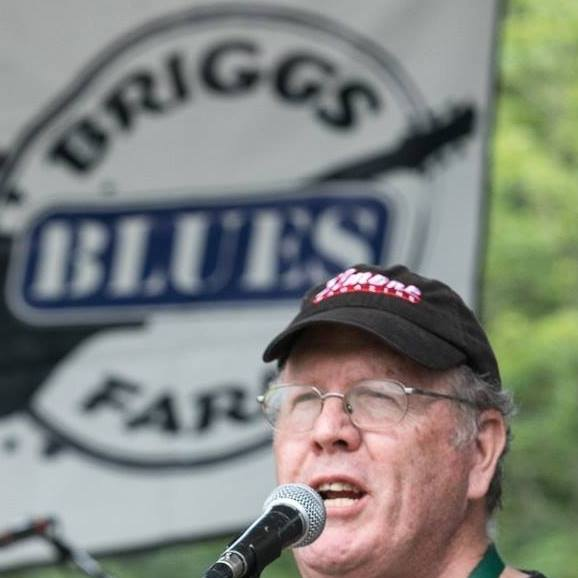 Jim Hynes is an independent contributor on music for several magazines, including Elmore and Country Standard Time. He has also written for Variety. He was a listener-supported public station(s) radio host for 25 years in CT, MI, NJ and PA. He is also a Live music host/Emcee at several national and regional venues.