11 December 2022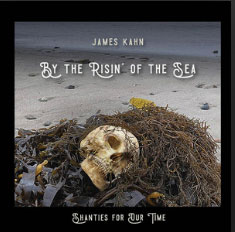 There is an increased interest in sea shanties in the wake of the popular movie Fisherman's Friends. Performers are finding joy in the powerful harmonies and stirring sentiments of the sea shanty.
James Kahn is an American medical specialist concentrating in emergency medicine. He also has become quite well known as a writer of science fiction and the novelization of some very popular movies including Poltergeist, Return of the Jedi and Indiana Jones and the Temple of Doom. He also began to write for television, most notably St. Elsewhere, Star Trek and All My Children.
A writer so steeped in the Hollywood scene would not be expected to try yet a third career but James is also a fine composer, singer and instrumentalist. This collection of self-composed sea shanties is primarily a vocal set of songs in traditional harmony with the minimal but essential instrumental backing of guitar, fiddle, accordion, hammered dulcimer, various recorders and bodhran.The strong vocals are mostly from James and his producer and musical mentor David West.
By the Risin' of the Sea is James' third release and features twelve stirring traditional and contemporary-based shanties. The most traditional are "The Vast Infinity" and the title track "The Risin' of the Sea." Both have the sound of the shanty tradition but with investigation, the lyrics concern contemporary events and problems. The lush harmonies benefit from the use of the modern recording studio. The most contemporary shanty is the obvious "In the Covid Times" (radio programmers beware) concerning observations of 2020 and the pandemic. In another time this would be perhaps considered a traditional tune about a sailor leaving difficult times in his schooner. My favorite selection is the acapella song "Landfall" featuring James and David in close harmony. 
By the Risin' of the Sea is a lovely and timely reimagination of the sea shanty by the very talented physician-writer-musician James Kahn.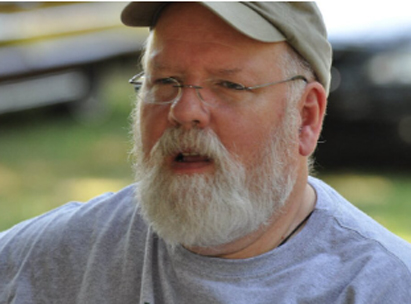 Tom has a long history with Sing Out! as a writer and regular contributor (for more than a decade) and deep and rich skills as a radio host and programmer of folk and roots music! He's been a folk musician and teacher for over forty years. Tom began playing and singing Bob Dylan and Tom Paxton songs, but fell in love with old-time music and the clawhammer banjo after hearing John McCutcheon at the legendary Bethlehem folk club Godfrey Daniels. He has studied with old-time music greats Dwight Diller, Riley Baugus and Norman and Nancy Blake … and has, himself, taught at many music camps and workshops including The Augusta Heritage Workshops (in Elkins WV), the Pocono Dulcimer Fest (in Stroudsburg PA) and the Maidencreek Old-Time Music Festival (in Blandon PA). Druckemiller's continuing regular local radio gig "In The Tradition" has aired on WDIY-FM in Allentown PA for the past 16 years, and he also co-hosts the "Sunday Folk" program on the station.