13 March 2023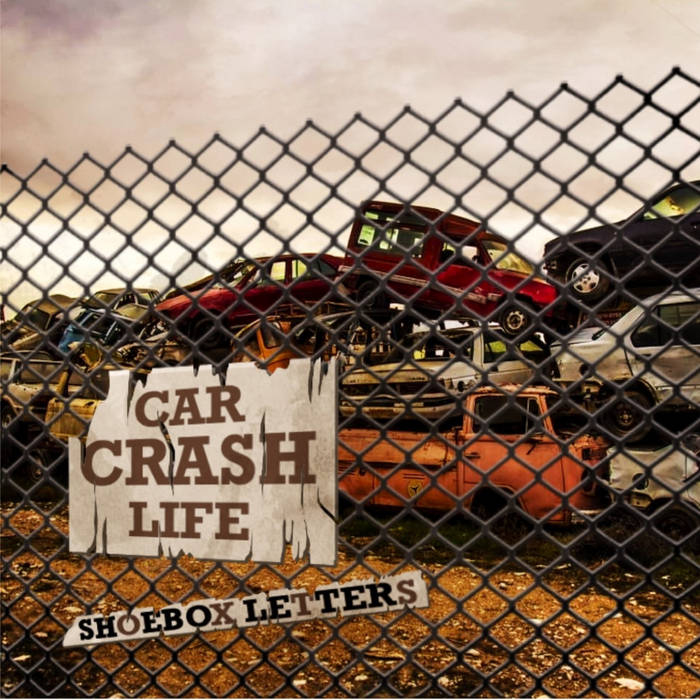 Having made slow but steady progress towards gaining wider recognition, the Portland Oregon-based band known as Shoebox Letters has arrived at a place where appreciation is definitely due.
The band — guitarist, keyboard player, vocalist, songwriter, and erstwhile front man Dennis Winslow, singer Stephanie Cox, guitarist, steel guitar player, keyboardist, and backing vocalist  Greg Paul, and bassist Dave Stricker, augmented here by drummer and utility player Brian David Willis — have always proven themselves to be an able ensemble, and given the right break, they clearly have what it takes to find a prominent place within the Americana elite.
Every album thus far has proven that point, and indeed, their latest, Car Crash Life, is no exception. Happily, the band makes no concession to any sort of commercial consideration. Rather, the songs find them adhering to their rustic roots, whether it's through the hard bitten ballad, "Under the Same Roof," rousing, robust roots rockers like "Under the Same Roof," the straight-ahead stride taken with "If I Can't Have You," or the folksy, candid and confessional approach of "Drinking Till I Can't Walk Straight." These are songs designed to muster down home appeal, the kind of sound that would work equally well in a neighborhood bar, some rowdy roadhouse environs or under the auspices of a featured showcase. In that sense, Shoebox Letters are the kind of band capable of garnering true populist appeal, sans any posturing or pretense.
In that regard, "Another Kiss," "Something I Don't Know" and "Takeoff" come across with an unblemished attitude that's rife with honest emotion, a clear reflection of the Everyman approach that's tempered Shoebox Letters' every effort. Those are, in fact, the band's best assets, a sound that's nurtured with both flourish and finesse. In the title track, they sing of a "Car Crash Life," but one gets the impression their efforts are no accident. Shoebox Letters are nothing if not deliberate and decisive.