28 August 2023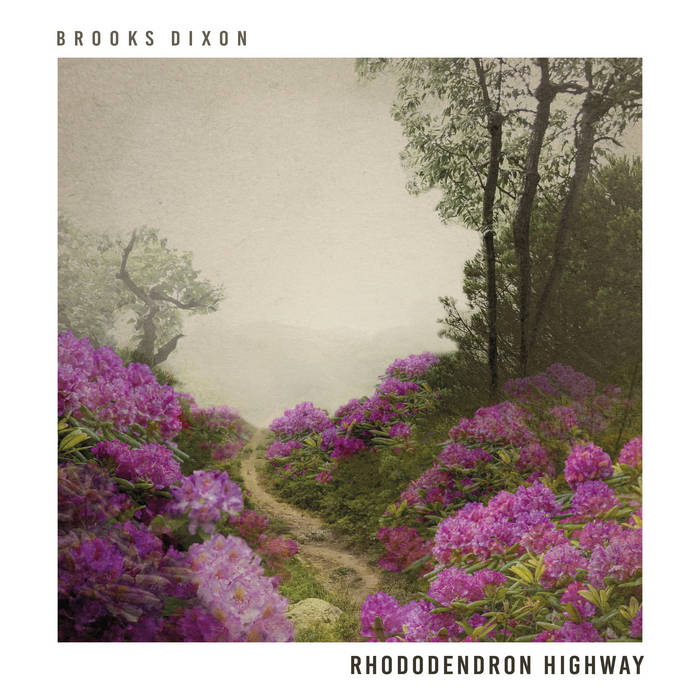 Brook Dixon's debut solo album, Rhododendron Highway, is the culmination of a burgeoning ten year career that found him first taking the stage while a student at Clemson University in 2012 and subsequently releasing his debut EP, Stone Pile in 2014. 
Since that time, he's kept at it consistently, putting out a second EP titled Weather the Storm in 2016, forming a band by name of Brooks Dixon; The Noble Sound, and eventually finding his way to the stages of various clubs, venues and festivals throughout the Southeast, winning his fair share of critical kudos along the way.
Another EP, White Roses, followed in early 2018, garnering further notice at the same time. Meanwhile, the band released its first full-length LP, Pocketful of Dreams, in late 2019. Now, seemingly intent and content to pursue possibilities all on his own, the new album finds Dixon returning to the softer style he pursued early on. Songs such as "Charleston," "Stranger's Bed", "Married in the Mountains," and "Would You Say Yes" are flush with tender and touching sentiments, while other entries — "Stranger's Bed" and "After All" being but two examples — take a thoughtful approach that's both reflective and relaxed.
Dixon's supple style has been compared to those of James Taylor and Amos Lee, but that's not to detract from his own carefully crafted designs. When he infuses a bluesy tint on a song such as "Hey Hey," it adds an upbeat element to the proceedings, while still keep the sound supple enough to maintain its easy, affable glow. Dixon's expressive vocals offer more than a hint of charm, as well as a certain poignancy based on a decidedly personal perspective.
The fact that Dixon is responsible for writing each of these entries confirms his confidence and credence, and indeed, on certain songs — "Good Conversation," "Rolling Stone" and "Not In This Alone" — he conveys an affirmative attitude and a soothing sensibility that can't help but make the listener feel comforted and assured. That, after all, is what any especially skilled singer and songwriter ought to do. It's only natural then that with Rhododendron Highway, Dixon leads his listeners down a pathway that's both peaceful and pastoral.