26 February 2023 
If you feel, like this writer has in recent years, that the outspoken folk singer has disappeared, then you'd best listen to the latest, A Murder of Songs, from Grant Peeples. His is a brutal commentary on our country's divisive, troubled state. If only Peeples had recorded this album after learning that the Fox News hosts knew they were lying about the 2020 election, and that Speaker McCarthy turned over 40,000 hours of Jan 6 footage to Tucker Carlson, of all people, it would be even a stronger gut punch. Nonetheless, Peeples shines a light on the absurdity of our current situation. Welcome back to protest music that we've dearly missed. But Peeples is the exception. He's been writing substantive songs for over two decades now through eleven albums, three books of poetry, live albums, and multi-media videos made during the pandemic called Clay Tablets.
He opens in soft, acoustic style with the only non-original song, a spare rendering of Mark Knopfler's classic anti-war anthem, informed by the Falklands War "Brothers in Arms" likely with Jan 6 and possibly Ukraine in mind- "That we're fools to make war on our brothers in arms." He continues in a pensive state with the co-write with co-producer Danny Goddard, "This Is the Good News," explaining that we must stay vigilant and on-guard because – "Anything is possible, nothing is for sure, anyone can do these things, things never done before. This is the good news, this is the bad news." 
With the Pete Seeger-like banjo (Scott Anderson) and fiddle (Christian Ward) driven "Revolutionary Reel" the style and tempo go upbeat. These various changes trace to the album being recorded in ten different studios and a couple of dozen musicians and engineers over a two-year span (yes, the pandemic). "Revolutionary Reel!" was written shortly after the death of George Floyd and calls us to action with these words – "Though I'm not here to say I know what a dead man feels/ Might be time to abandon caution, a little action instead of talking/Play a little revolutionary reel. Peeples sound as if he's fronting the rebel Irish band The Wolfe Tones or the Pogues on his tongue in cheek but still searing "Insurrection Song (January 6)." He cleverly repurposes one of Kristofferson's indelible lines - It was an insurrection, so patriots must stand/And heed the call for justice and let leniency be damned/Cause freedom's just another word for all we have to lose/Let the sonsabitches rot in jail for what they tried to do."
Some of these, however, are not flat-out protest songs. "Dear Sadie" is a lullaby of sorts written for his grandniece, reflecting on ancestry, and the choices one must make for a better future. Peeples considers it one of the best he has ever written. "Elisabeth" speaks to comforting a close friend. Another standout is the autobiographical and identifiable "The Restless Ones," where Peeples expresses his solidarity with like-minded rebellious types. The first verse is read by Scottish poet Lorna Simes, which complements the feel and raw emotion of the song. Landon Gay's pedal steel gives the requisite gravitas to these lyrics - Artists; rebels who will pick a fight/I keep' um close, don't let 'um slip away/Cause they got 'it' and it's the only thing/The only thing I ever count on, cause…/I've always run with the restless ones.
Peeples angst comes to the fore on his 2007 reworked "Liberal With a Gun" where he makes it clear it's not just the liberals who hold the guns. We are living in a frightful culture of gun violence that has only worsened 15 years later. He closes, using his humor, wit, and sarcasm with jaunty, vaudeville-like music to share the ominous message "Let's Start Killing Each Other" – "Got your leftwing, rightwing, your black and white/Conservatives and Liberals just itching for a fight/When you know they're wrong and they swear they're right/You can bet there's gonna be trouble/So, just whip out a switchblade, pull out a gun/Pistol whip some sumbitch just for fun/And don't stop dealing till the dealing's done./Till we start killing each other."
Peeples is not shy about speaking his mind and has commendably put his thoughts across with an enjoyable, varied musical palette. His rather plain singing voice is emblematic of who he is – an honest, no-holds barred, rebel folk singer. He's here to remind us that his kind is still offering vital messages.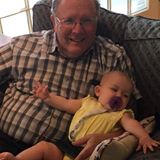 Jim Hynes is an independent contributor on music for several magazines, including Elmore and Country Standard Time. He has also written for Variety. He was a listener-supported public station(s) radio host for 25 years in CT, MI, NJ and PA. He is also a Live music host/Emcee at several national and regional venues.