7 March 2023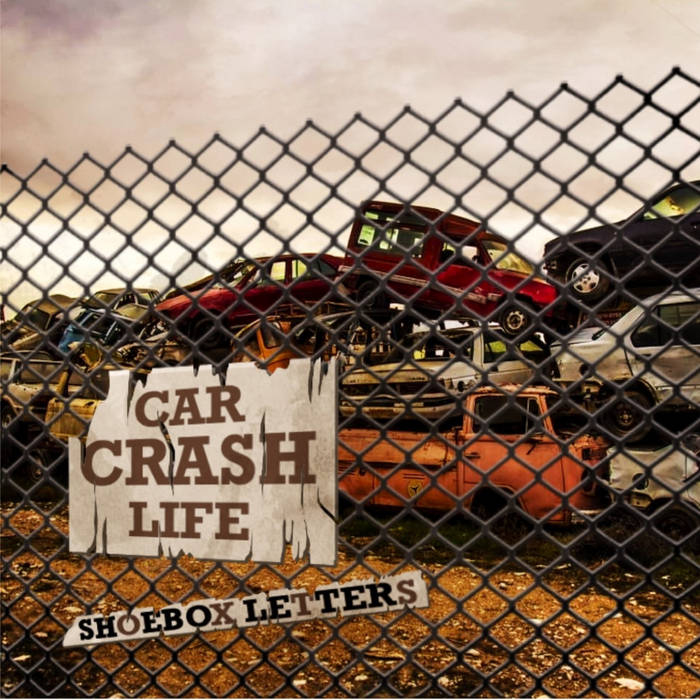 Lynyrd Skynyrd titled their third record, Nuthin' Fancy. Even if Skynyrd is a Southern Rock band, the same description fits the new album from country band, Shoebox Letters. With their memorably-named collection of songs, Shoebox Letters delivers straightforward, no frills country. It is a refreshing break from the gimmicky and slick production that has come to dominate contemporary country radio. Most of the songs are the creation of lead vocalist and guitarist, Dennis Winslow. He shows a deft range of lyricism and country composition, but the success of Car Crash Life is far from his alone.
Stephanie Cox often takes lead vocals, bringing an enjoyable tenderness to Winslow's Dan Baird-like growl. The guitar work is honky tonk authentic, while the rhythm section – Dave Stricker on bass, Brian David Willis on drums – keeps a steady, and sometimes raucous, beat.
The songs range from the hardboiled confessions of classic country territory – "Drinking Till I Can't Walk Straight," "Car Crash Life" – to more romantic fare. "Under the Same Roof" is a mature love song, celebrating the bond of matrimony and the ways that affection grows, rather than diminishes, with time. "If I Can't Have You," an effective duet from Winslow and Cox, speeds through the desirous end of unrequited love.
The eight song record clocks in at 25 minutes. It is direct, and despite its brevity, feels like a full album experience. With most song ending under three minutes, Shoebox Letters is still able to not only demonstrate musical skill, but also explore various emotional facets of life.
David Masciotra (www.davidmasciotra.com) is the author of four books, including Barack Obama: Invisible Man (Eyewear Publishing, 2017) and Mellencamp: American Troubadour (University Press of Kentucky, 2015).