Test Blog
Category: Uncategorised Hits: 3498
So what would bring someone to call Roger Salloom "America's best unknown songwriter"?
Well first you need to get to know Roger a little better…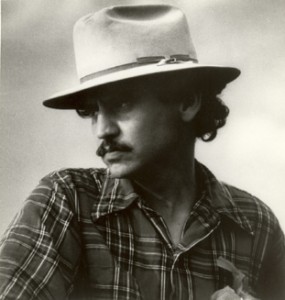 Roger Salloom was in the center of the 1960s San Francisco psychedelic scene, playing the Fillmore with Santana, Van Morrison, BB King and Procul Harum. In the 1970s he moved to Nashville to pursue songwriting, then disappeared for 20 years to raise a family as a single parent and draw a syndicated cartoon.
Imagine Jack Kerouac, John Belushi, Lord Buckley, Lenny Bruce, The Diggers, and throw in Leadbelly, Jimmy Reed, Lonnie Johnson, Geoff Muldaur, Dan Penn…all rolled into one person, and you have a glimpse of this poet, singer-songwriter. Salloom performed with The Band, Steve Forbert, Doc Watson, John Prine, to name a few.
http://www.rogersalloom.com/about-roger-salloom