Articles
Category: Music Reviewer - LeeZ Hits: 81
Grant Peeples —

Murder of Songs

 (click on image to watch )
 30 March 2023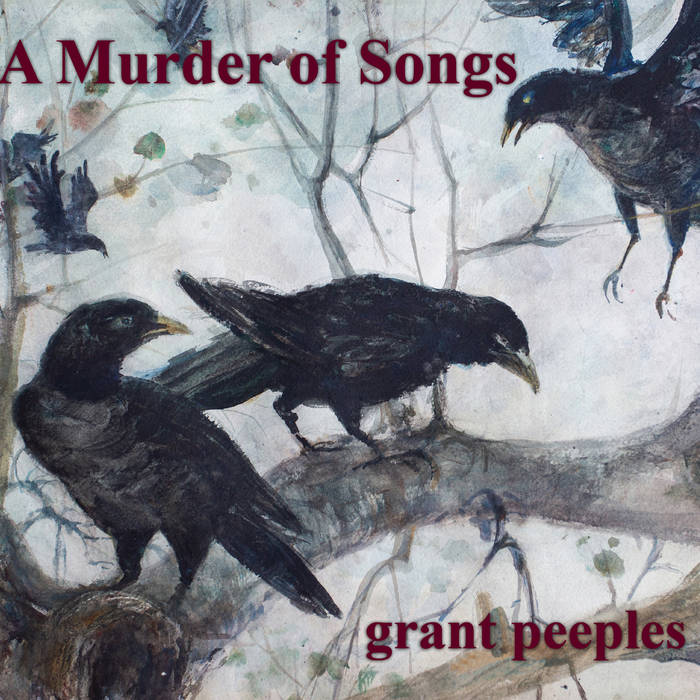 Florida based singer/songwriter Grant Peeples is, in many ways, a traditional troubadour, one who sings about the troubles and travails of the modern era. Admittedly, there's a lot of ground to cover these days, but happily, Peeples takes on the task with due diligence and enthusiasm. His new album, A Murder of Songs, was recorded over the expanses of two difficult years — 2020 and 2021 — and over the expanse of the album's nine songs, he dives in deeply to some of the tenacious topics that were fermented along the way.
Consequently, most of the songs bear pointed perspectives — the rousing pseudo-revolutionary anthem "Insurrection Song (January 6)," the robust and rollicking "Revolutionary Reel!," an abundance of quiet contemplation accompanying his cover of Mark Knopfler's "Brothers In Arms," and praise for persistence throughout the perils of the pandemic as related in "The Restless Ones" in particular. Peeples' shares each of these nuanced narrative with soulful sensitivity, appearing to downplay any real anger or angst.
The sole exception comes in the form of "Liberal With a Gun," a song that expresses umbrage and outrage in the face of the division and discontent that have spread like a plague in recent years. To that point, "Lets Start Killing Each Other," a remarkably compelling composition inspired by the friend of Woody Guthrie who infiltrated the Ku Klux Klan in the 1950s, creates a sense of ominous uncertainty, not only through a decidedly demonstrative title, but also by detailing the darker designs so indicative of today's cultural chasm. Granted, there's a hint of humor in Peeples' jaunty Guthrie-influenced delivery, but being the serious story-teller he is, the messaging is unmistakable 
While there's no singular subject binding these songs together, there is a general theme running through the album overall. Like most artists that lean on folk finesse, Peeples is an astute observer, and his songs draw on a keen sense of both wit and wisdom. It's a creative combination that's clearly needed more than ever.